ITEM: 2001 mitsubishi lancer evolution 7
loss of job forces sale
DESCRIPTION:
French blue evo 7 unusual colour
Immaculate inside
Very clean body
Spec:
Hks super dragger exhaust system
Decat
Evo 8 actuator
J performance alloy rad
J performance induction kit
Stage 2 clutch
Dump valve
Front mount intercooler
Intercooler sprayer kit
Tinted windows and sun visor
Parrot handsfree kit
Vortex generator
Team heko wind deflectors
Enkie wheels
Two new high performance tyres
Evo 9 rear bumper
Apexi boost gauge
Brembos all round
Discs and pads done recently serviced with genuine parts
All oils done gearbox diff transfer case
Faild n.c.t on emissions (decat) have sheet
has until 16th of next month to be retested on emissions
A.y.c out needs refurb kit costs 100e
Any evo heads will no that Car drives fine without it
CONDITION: in very good condition. ive spent a fortune on parts in the last month. could do with a new idle control valve to be finished ive cleaned the old one out but a new one be the job.
PRICE: 6800 these are going for a lot more so no ridiculous offers please
i would p/x for gt turbo, corolla 20v, diesel bora, passat, d turbo  but would want at least 4k my way
NCT/TAX:nct up since the 17th tax til the end of the month
PICTURE:
" />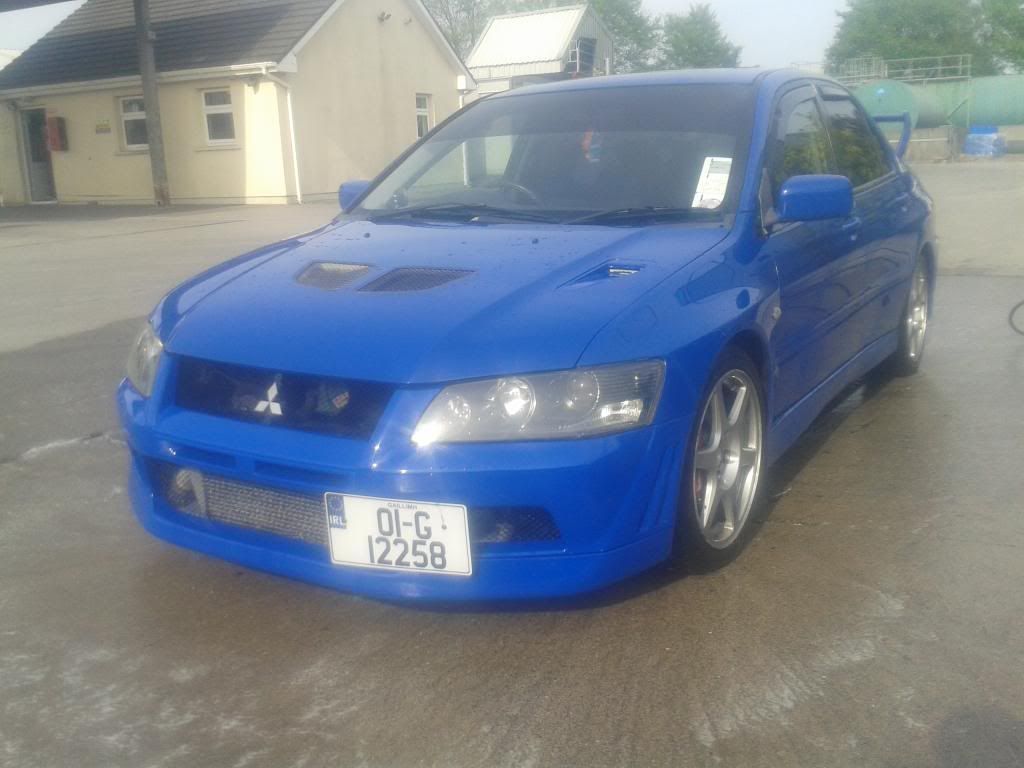 " />
LOCATION: waterford
DELIVERY TERMS: colection only
SELLERS NAME & CONTACT INFO: richie 0871158892